On my way back during my road trip from Los Angeles to Colorado I saw a pillar of smoke in the distance. Driving towards it I saw a building fully-engulfed in flames in this small town, with hardly anyone around it.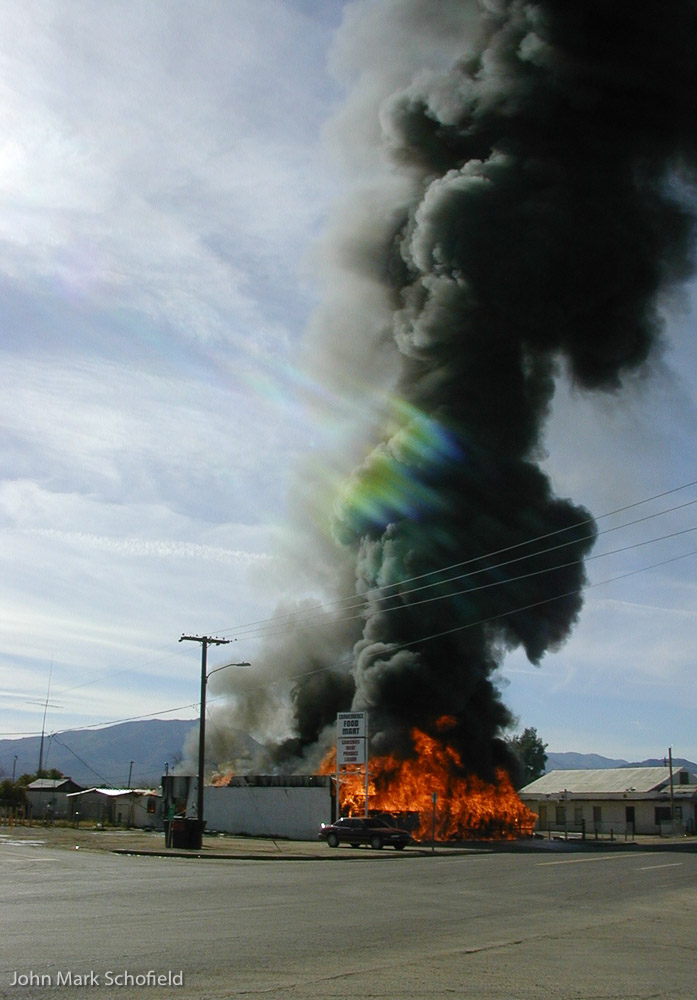 People started gathering, and after a few minutes the local Volunteer Fire Department arrived and started putting it out.
I was really struck by how isolated and dangerous small-town living can be. At home in Los Angeles you can count on a fast response from a professional, on-duty fire department. In this case, the fire was burning for something like 20 minutes before they were able to get anything larger than a garden hose pouring water on it.
There's a full gallery of nine pictures.